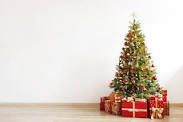 WHAT: 2nd Annual Holiday Home Tours and Buffet (2 beautiful holiday homes to tour this year!!!) to help raise funds for Batavia's annual 4th of July Sky Concert
WHEN: Saturday, December 2, 2023 5:00-9:00pm
WHERE: Home Tour—436 Brady Way, Batavia (Tanglewood Subdivision)
Home Tour—516 Brady Way, Batavia (Tanglewood Subdivision)
Buffet Dinner—2701 Saupp Drive, Batavia (Tanglewood Clubhouse)
COST: $100 per person (ages 21 and over event)
ATTIRE: Your Holiday finest!
RSVP: The Tanglewood Clubhouse is limited to 64 guests so don't delay! Please visit our website at bataviafireworks.org to register (if you have any questions, please text to the cell phone number 630-641-8313).
4:45pm Park in the Tanglewood Clubhouse parking lot and walk to 436 Brady Way (one block)
5:00-6:30pm Experience two elegant holiday home tours like none other in the Western Suburbs! Located in the beautiful Tanglewood Hills area in Batavia, event designer Stephen Greathouse and his husband, Dominic Bernardo, will again graciously open their home (516 Brady Way) for guests to experience Christmas decorated on a spectacular scale while sipping champagne! This year their holiday theme will be a Scottish Christmas! (Stephen and Dominic have graciously donated their home and the decorating of the clubhouse because they and their family members are HUGE fireworks fans!!!). This year their neighbors, Chris and Sheri Shriver at 436 Brady Way, have also graciously donated their beautiful home for a holiday tour (they are also huge fireworks fans!!!). How lucky we are to be able to see two phenomenal homes for the same price as last year's ticket!!! You'll begin at 436 Brady Way and then move to 516 Brady Way, before heading to the Tanglewood Clubhouse.
6:30-9:00pm Return to the Tanglewood Clubhouse for delicious appetizers from Pal Joey's, a scrumptious buffet dinner by Enticing Cuisine, and delectable homemade holiday sweets from Kelly Hengle (one of our Fireworks Committee members and a master baker!). Wine and beer are included. Bid on fun auction items while enjoying live music of the season from Batavia High School orchestra students. There will also be a paddle raise to help support our 74th annual Sky Concert next year.
Thank you for supporting the biggest and grandest tradition in Batavia's calendar year—our annual 4th of July Fireworks Show!!! Hope we'll see you on December 2nd! Wishing you and yours a happy and healthy holiday season!