Batavia's 4th of July Sky Concert
Here are the details for the 2017 show!
Location: Main Street & Millview Drive in Batavia
5:00pm – Savor the Flavor – Food Vendors/Food Trucks
6:00pm – Laughing Gas takes the stage
8:15pm – The Batavia Community Band performs all our favorites
9:00pm – FIREWORKS!!!
---
Laughing Gas is a Batavia, IL based rock and roll band. A typical show will include hit classic rock songs from the 70's, 80's, and 90's, including songs from Led Zeppelin, ZZ Top, The Rolling Stones, Beatles, Van Halen, and numerous other high energy rock bands. It also includes electrifying guitar instrumentals from a variety of genres from John Ivan.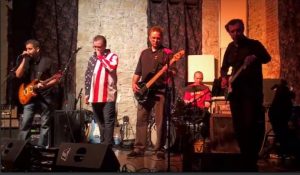 Follow them on Facebook!
The Batavia Community Band will be playing all the American classics to set the mood for our Sky Concert. Show them some support by 'liking' their Facebook Page!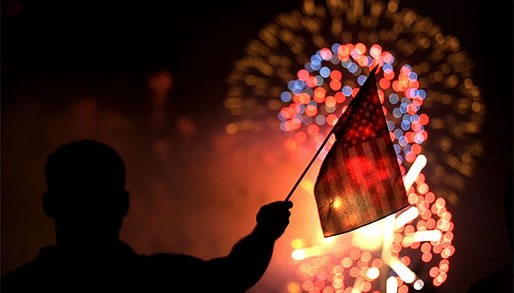 ---
The City of Batavia is proud to host one of the most celebrated 4th of July fireworks productions in the western suburbs of Chicago, which we proudly call the "Sky Concert." It has a more than 50-year history of being produced and paid for by local citizens. Today, the show is provided under the auspices of the Batavia ACCESS Committee. The show is paid for with private donations and fund-raisers. While the City of Batavia incurs costs for police and fire safety, no tax dollars are used to pay for the pyrotechnics.