Take a stroll back in time at the Batavia Fireworks Committee's 3rd Annual Flag Day Ice Cream Social. This is becoming one of our greatest fundraisers of the year. An old fashioned town festival right here at our beautiful Riverwalk.
When: Sunday, June 11th, 2017

Time: 2:00-6:00pm

Where: The Batavia Riverwalk/Peg Bond Center
Our day starts off at the Larson-Becker parking lot with our Patriotic Walking Parade.
Decorate your wagons, strollers and kids and join us as we march our way to the festival! Sport your best red, white & blue outfits! Special guest appearances by some of the featured Soap Box Cars and more!
We will start lining up at 2:15pm.
Parade starts at 2:45pm.
We are asking that this event remains pet free. Pets are allowed at the actual festival though.
---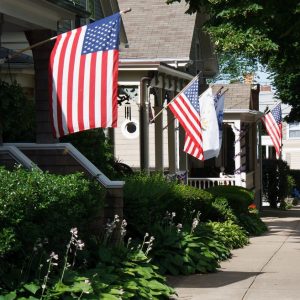 Flags over Batavia!
Visit all the flags that have hung over Batavia from 1833 till today in the Batavia City Counsel Chambers! Flags on display throughout the entire festival.
In collaboration with the Batavia Historical Society.
---
Opening Ceremony begins with the Presentation of Colors performed by our Batavia Scout Troops accompanied by our very own Batavia Community Band.
Opening Ceremony: 3pm
Batavia Community Band preforms from 3pm-4pm.
---
"Haulin' Down Houston" Soap Box Derby begins at 3:00pm. Line up along Houston
and cheer on your favorite car!
Join in the fun with your own $5 ride down the Houston hill in an official Soap Box Racer throughout the day!
Get your official "Haulin' Down Houston" gear at Batavia Parcel (1921 W. Wilson St., Suite A) Pins, Buttons, and other items for sale. Proceeds support the Batavia Fireworks.
Click Here to Register your car by May 31st, 2017!
Sponsors
---
Batavia Creamery Ice Cream sundaes served all afternoon in the Peg Bond Center!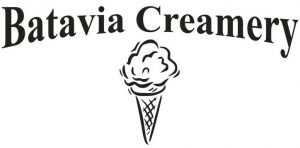 Come for the ice cream, stay for the food! Pizza, Tacos, and Hot Dogs…Oh My!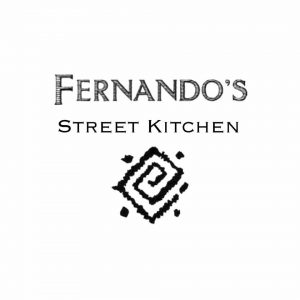 ---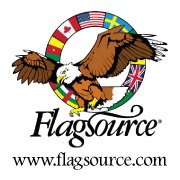 Get your official 101st Flag Day Anniversary 4′ x 6′ American Flag from Batavia's very own FlagSource!
Bring your older flag to the festival and we will bring it to the VFW for a proper disposal.
101st Anniversary Flags – $30
---
Winners of the first Paint the Town Red, White & Blue decorating contests will be announced. Click here to register your home in the contest by May 31st, 2017! Facebook voting for Town Favorite begins June 5th! Check out the Flag Day Facebook page to vote for your favorites!
---
Shop Local Raffle Prizes!
Tons of items donated by local Batavia Businesses for you to try and win!
Items like:
Restaurant Gift Certificates, Free Music Lessons, Kane County Cougar tickets, Salon Certificates, and much more! Buy your tickets and test your luck!
---
Batavia High School Musical groups perform from 4pm-5pm.
Batavia's own acoustic pop cover band Orange Star band takes the stage from 5pm-6pm.
"Orange Star consistently provides its fans with a night of great music. Their sets are ever changing as they evolve with the hits of today. Make sure you listen close as they add their own musical twist to their songs. Beyond covering pop hits Orange Star writes their own original songs for their fans to enjoy. If you are looking for a night of great music and songs to sing and dance to then make sure you spend your next night out with Orange Star!"