2015 Fireworks Fund

Our Community

Our Traditions

Our Home

Our Family

Our World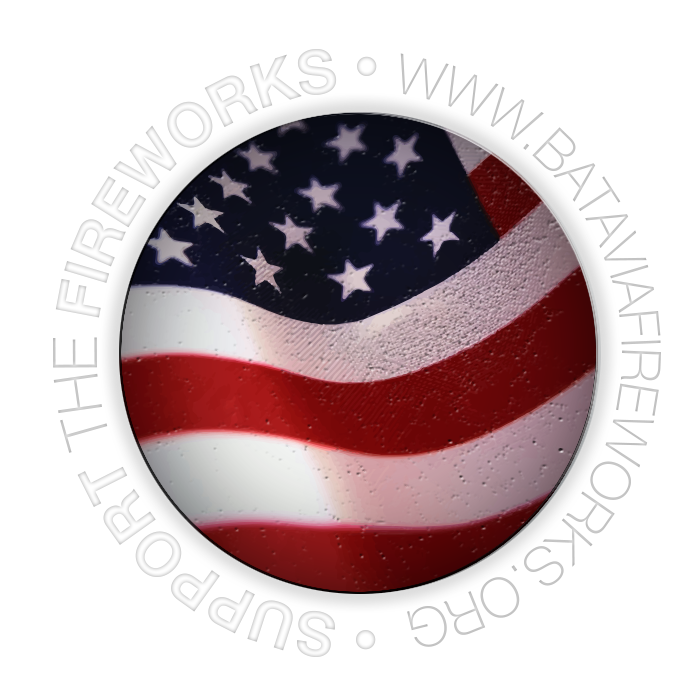 Join the 22nd Annual Batavia City-Wide Garage Sale
Friday, May 1st - Saturday, May 2rd - 2015
---
This unique event draws shoppers from all over northern Illinois.
Make money and support Batavia's 4th of July Fireworks. All you need to do is register your location as a garage sale site and donate $35 to Batavia Fireworks Fund. We do all the advertising and publicity and you keep all your profits, it couldn't be easier!
You get to have the garage sale you have been putting off and support the Batavia 4th of July Fireworks at the same time! What more could you ask for?
Pick up the 2015 Garage Sale map starting April 30th at: City Hall, Park District, Library, 7-Eleven, Mobil, and McDonalds.
CLICK HERE to Download the 2015 Garage City-Wide Garage Registration Form
Campaign Backers
Anonymous

Donated $25.00

Rebecca Hoag

Donated $50.00

Patrick Sennett

Donated $10.00

Ray and Cathy Dremel

Donated $50.00

Thomas Frederick

Donated $25.00

Missner Group

Donated $500.00

Batavia Triathlon

Donated $2,500.00

VWR

Donated $500.00

River City Church

Donated $1,000.00

Alarm Detection Systems

Donated $1,500.00

Masus Financial

Donated $250.00

Moss Family Funeral Home

Donated $500.00

Mike Smith

Donated $120.00

Ed Bartus

Donated $120.00

Hey Bros

Donated $240.00

ThePizza ViaCo

Donated $150.00

Cream King

Donated $120.00

LoraJeans GourmetPopcorn

Donated $120.00

BFC

Donated $500.00

City Wide Garage Sale

Donated $4,680.00

Keep it Sparkling

Donated $2,300.00

Loyalty Day Parade

Donated $384.00

New Year's

Donated $316.00

Pal Joey's

Donated $111.00

Zachary Lucchese-Soto (Haute & Ready)

Donated $150.00

Anonymous

Donated $140.00

Suncast Corporation

Donated $1,500.00

Trotter & Associates

Donated $1,500.00

Batavia Chamber of Commerce

Donated $1,500.00

Batavia Rotary

Donated $3,000.00

PeaPod

Donated $5,000.00

Sikich

Donated $1,500.00

BoyceBody Werks

Donated $1,500.00

Anonymous

Donated $30.00

Katie Vieluf

Donated $30.00

Anonymous

Donated $30.00

joyce stupegia

Donated $35.00

Lizzy Evensen

Donated $25.00

BEI Properties

Donated $2,500.00

Callahan Family

Donated $100.00

Paula Tredrea

Donated $25.00

Kiel Tredrea

Donated $27.00